Upcoming Events with Bells of the Lakes
---
Bellfest 2017!
Saturday, March 4, 2017 8:30-4:00pm
North Heights Lutheran Church
1700 Hwy 96 W, Arden Hills, MN 55112
This annual massed ringing event brings together handbell ensembles from across the upper Midwest to work with a guest conductor and perform a concert together. This year we are pleased to announce that Stephanie Rhoades will be joining us at Bellfest as our guest conductor. To learn more click here.
Stephanie has been the Conductor and Artistic Director of Concert Bells of Fort Worth for over ten years. With a reputation as an effective and engaging teacher, she has been a clinician and guest conductor for numerous workshops and festivals, including the Presbyterian Worship and Music conferences at Mo-Ranch and Montreat, the Music & Worship Arts Week at Lake Junaluska, Baylor University's Alleluia Conference, the Handbell Musicians of America National Seminar, the Greater Dallas Handbell Association Spring Festival, Colorado's "Ring in Spring," and the Las Vegas Twelfth Night Handbell Festival. Ms. Rhoades is Minister of Music and the Arts at Northaven United Methodist Church in Dallas, where she directs the adult and children's vocal and handbell choirs and leads the youth ensemble.
---
Audition Opportunities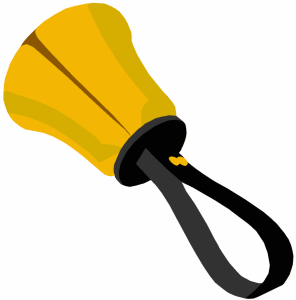 Have you wondered how
you become a member of our youth ensemble, Northern Lights Ringers? Join us for auditions and increase your skills with this ensembles in addition to your weekly ringing with your home ensemble at church or school.
Northern Lights Ringers:
Auditions: TBA in September — For more information email info@bellsofthelakes.org
Rehearsals: Saturdays 9:30-11:00am
Hennepin Ave United Methodist Church
Darin Riedel, director
---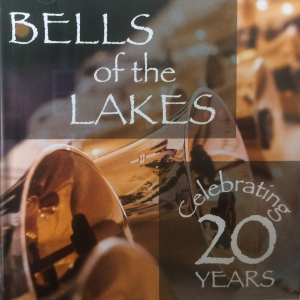 20th Anniversary CD
The 2015-2016 season was the 20th year Bells of the Lakes has been ringing together. In celebration, the bell choir performed a 20th Anniversary Concert and released a CD showcasing several outstanding pieces the choir has performed.
---
Bells of the Lakes is a community handbell ensemble representing the Twin Cities of Minnesota and is directed by William H. Mathis, a nationally known conductor and arranger of handbell and choral music. Bells of the Lakes maintains a membership in the Handbell Musicians of America and supports the work and activities of  Area VII.