Bells of the Lakes is a community handbell ensemble representing the Twin Cities of Minnesota and is directed by William H. Mathis, a nationally known conductor and arranger of handbell and choral music. Bells of the Lakes maintains a membership in the Handbell Musicians of America and supports the work and activities of  Area VII.
Our Next Events
in the Twin Cities Metro
Auditions for ALL Ringers
Bells of the Lakes will be having auditions for our 2014 – 2015 Season at Hennepin Avenue United Methodist Church in Minneapolis, MN on August 18th, 2014.  Check out the Audition Webpage for more details.
Handbell Seminar for Ringers & Directors
Every year in the late summer, Bells of The Lakes conducts a seminar to encourage and educate handbell ensemble directors and ringers. Some years we have three tracks of classes for the event: Director's Enrichment, Ringing to the Next Level, and Beginning Handbells. Other years, we have a mixed bag of classes and you get to pick-and-choose which classes you would like to attend. REGISTRATION IS OPEN! Come and join us for this fun event  on August 23rd, 2014 to kick off your season of ringing this Fall. The event includes an open instructive concert from Bells of the Lakes featuring the music for BellFest 2015.  Check out the Seminar Webpage for more details.
———————————————————————————————————-
THANK YOU!!!!!!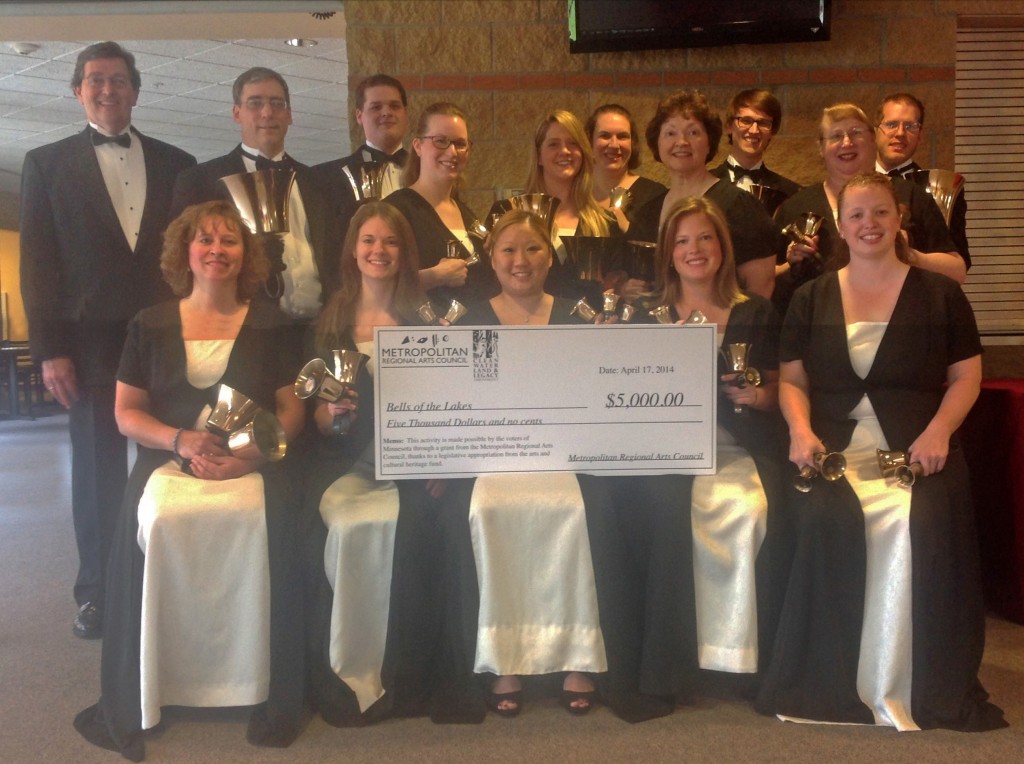 Bells of the Lakes would like to thank the Metropolitan Regional Arts Concert for funding a concert series through the Community Arts Program, which is made possible through legislative appropriation from the arts and cultural heritage fund of the State of Minnesota.