2016-2017 Bells of the Lakes Members: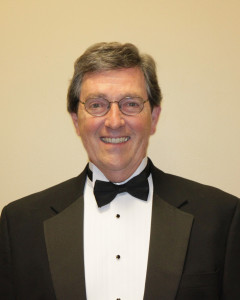 William H. Mathis, Musical Director is Minister of Music and Fine Arts at the Hennepin Avenue United Methodist Church in Minneapolis. In addition to his work at church, Bill is an active clinician in both the choral and handbell fields, giving special emphasis to teaching rehearsal technique and musicianship. He has been the conductor of Handbell Musicians of America's National Festivals and Directors' Seminar, as well as many events at the local and regional levels. Bill is the founding music director of Bells of the Lakes. His compositions are found in the catalogs of thirteen publishers, and his 3-volume series of books on the creative use of handbells in worship (After the Prelude) is published by Choristers Guild.
Melissa Burrows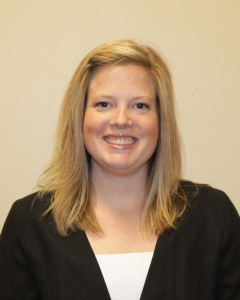 started ringing at Our Redeemer Lutheran church in 1994. She loves to travel, play sports, and ring handbells, of course! She enjoyed playing handbells in college at Concordia University (St. Paul, MN) and is excited to be ringing again.  You'll find her bumming around Minneapolis after work, exploring what the city has to offer.
..
..
..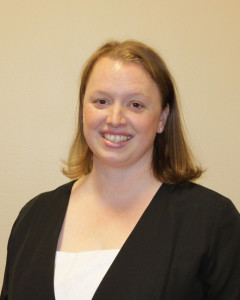 Jennifer Cadwell started ringing at Christ UMC in Rochester under the direction of her mom in 1987 and has since been ringing in ensembles in Des Moines, St. Louis, and Northern California. She attended Drake University in Des Moines and received her Bachelor of Music in Flute Performance. She then received her Master of Music in Piccolo Performance at Webster University in St. Louis. Jennifer is also an active vocalist performing as a soloist and in ensembles. Currently, Jennifer directs the bell program and children's choirs at Centennial UMC in Roseville. Jennifer and her husband, Jeff, have two young daughters.
.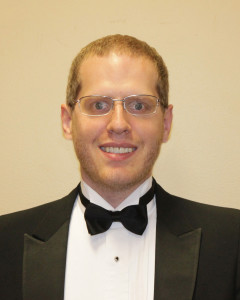 Erik Freed works for Primordial Inc. as an engineer, designing off-road navigation software for the U.S. Military. He studied piano, harpsichord and double bass as a child and played in the Prometheus Academy Chamber Orchestra for 15 years. In 2005, Erik fell in love with handbells and started playing with First Baptist Church of Minneapolis. He has attended Area VII Festivals since 2006 and premiered his first composition, Passacaglia in D-Minor, at the 2008 Festival in Sioux Falls. Erik has been ringing with Bells of the Lakes since 2008. Erik enjoys swing dancing, biking, woodworking, water sports and wood-burning fireplaces.


Keith Irwin is ecstatic to be back with Bells of the Lakes after a brief hiatus. He first honed his bass ringing technique at First Lutheran Church of Beaver Dam, Wisconsin when they kept acquiring bells without acquiring more ringers. When he is not ringing he can be found serving fine craft beer at the Herkimer Pub & Brewery in Minneapolis or relaxing at his home in St. Paul with his wife and pets.
Kris Koch-Wall was first introduced to handbells as a 7th grader in 1968 at the First Presbyterian Church in Davenport, Iowa. They used White Chapel bells, which have leather handles (were very heavy, as she remembers) and were stored in wheeled wooden crates, hanging on pegs. She's been a member of the Hennepin Chime since 1987. In 1996 she joined Bells of the Lakes and played with the group until 2011, when she went back to school to become an RN. This is her first season back playing with the group. Kris lives in Minnetonka with her husband Jim, and has a daughter (Laura, 29) who is also an alumna of Bells of the Lakes, and a son (Brian, 25).  Kris enjoys traveling, reading, being outdoors and cooking for her family.
Whitney Nagel started ringing bells when she was in 6th grade and fell in love with it right away.  Over the years she has played for Fourth Baptist Christian School, Northern Lights Ringers, and the Bethel University Handbell Ensemble.  She started ringing with Bells of the Lakes in 2015 and is thrilled to be a part of this ensemble.  Whitney graduated from Bethel University with a degree in Biblical and Theological Studies and a minor in social work.  She currently is manages a day program for adults with developmental disabilities and is loving the work she is doing.  Whitney's other passion is traveling and experiencing new things and different cultures.  She has been to 13 different countries and plans and adding to that number in the near future.  When she isn't working, ringing bells, or traveling, Whitney enjoys spending time with friends, family, and her two pet rabbits, Lola and Geoffrey.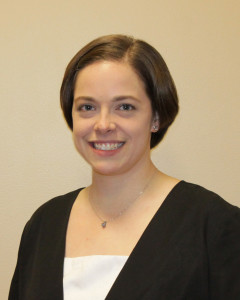 Laura Potratz is Music Director at University Baptist Church in Minneapolis and also works for Grandall & Engen Pipe Organ Builders in Maple Grove. She has been ringing bells for nearly twenty years. Before finding her way to Bells of the Lakes she was proud to ring with the Circle City Ringers in Indianapolis, and with the Bronze Ringers of the American Church in Paris. She has organ performance and composition diplomas from French conservatories and a Master's in Musicology from the Sorbonne. She is also a visual artist working in silk painting, oil painting, and photography.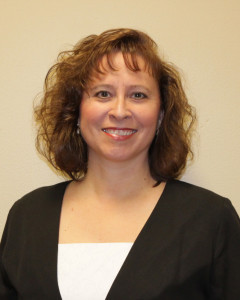 Laurie Pyle has been ringing handbells for over 30 years, and still enjoys every minute! She also has directed youth choirs and adult choirs. In addition to Bells of the Lakes, Laurie has been a sub for numerous choirs and ensembles in the Twin Cities for rehearsals and performances. Some of her favorite bell memories are ringing with Hart Morris for the debut of his piece "7/8 Lay them Straight", playing at Orchestra Hall with Doc Severinsen and the Minnesota Orchestra for the Jingle Bell Doc concerts, and playing a showcase concert at the National Director's Seminar in San Diego. Laurie also has been playing flute and piccolo since grade school, performing for many weddings, concerts and other assorted performances! She is supported by an understanding family that includes her husband and young daughter, who already has her own set of bells!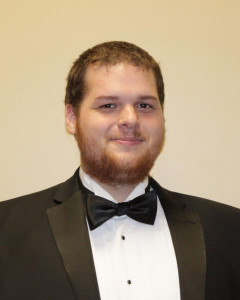 Darin Riedel began ringing with Bells of the Lakes in 2012. He began ringing as a member of the Aldersgate Ringers of the First United Methodist Church of Pittsfield, MA when he was in fifth grade and has been ringing ever since. He received his Bachelor of Arts in Music with teaching licensure from St. Olaf College (Northfield, MN). While attending St. Olaf, he both rang with the St. Olaf Handbell Choir and sang with the St. Olaf Choir. Darin is currently pursuing his Masters in Music Education with a concentration in Orff Schulwerk from the University of St. Thomas. He is the music specialist at Fair Oaks Elementary School in Brooklyn Park, MN where he teaches music to kindergarten through third grades. Darin also directed the adult and children's handbell choirs at Calvary Lutheran Church in Golden Valley for several years. He currently rings with Hennepin Chime of Hennepin Avenue United Methodist Church and subs for various bell choirs in the area. Darin met his wife and fellow BotL member, Krista, at the 2011 National Handbell Conference in Minneapolis.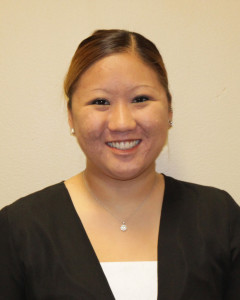 Krista Riedel has been ringing for over 16 years and started ringing bells in the 4th grade at her home church in Roseville, MN.  She began ringing with Bells of the Lakes in 2011 as one of the 4 in hand ringers and also a bell tree soloist.  Krista studied Music at Concordia University (St. Paul, MN) with an emphasis in handbell performance; she performed both her Junior and Senior recital on solo handbells.  She has attended National and Area seminars and was asked to solo at the Area VII festival that was held in Duluth in 2012.  Krista is an active vocalist, flautist, pianist, and handbell soloist throughout the Metro area.  She also has directed bell choirs and still subs for local church groups and currently rings with Faith Lutheran in Coon Rapids.  Krista is married to fellow BotL ringer Darin Riedel, and of course, had Bells of the Lakes provide their ceremony music!  Krista also serves Bells of the Lakes as Secretary of the Executive Board, and also manages the group's merchandise sales.
Gabrielle Sanderson started ringing handbells at St. Olaf Music Camp, fell in love with it, and joined her church handbell choir. She returned to St. Olaf to get a degree in math and physics, ringing handbells throughout college. Now she writes educational software for Renaissance and rings with Bells of the Lakes and Roseville Lutheran Church.
Kali Schwartz became a Bells of the Lakes ringer in 2016. She has been ringing handbells for 6 years with the Bethel University Handbell Ensemble, the past 2 years as an alumna ringer. While at Bethel she also found time to study piano, pipe organ, choral singing, and political science. This eclectic mixture of interests, of course, led quite naturally to her current position as a specification analyst at a library book company. When she's not "building libraries," she enjoys spending time with her family, arranging and playing piano ensemble pieces with her 4 sisters, discovering new bike trails, cooking, reading voraciously, and drinking tea."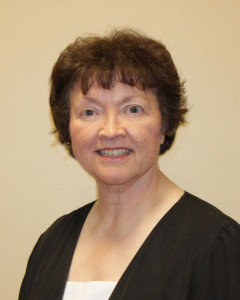 Kathy Woods  studied music at Luther College where she  played clarinet in the Concert Band under Weston Noble. She finished her degree in Elementary Education at Northeastern Illinois University and went on to earn a masters degree from St. Mary's University.  She is mom to three great sons and two lovely daughters-in-law, and is a proud grandma to four perfect grandchildren.  She retired from teaching second graders and now enjoys substitute teaching, volunteering with the elderly, and of course playing handbells!  A ringer since 1994, she has performed in a variety of venues from a cathedral in Paris, to a stage in Las Vegas, to the Alaska SeaLife Center.