BellFest!
Saturday, March 3th, 2018
North Heights Lutheran Church
1700 Hwy 96 W, Arden Hills, MN 55112
3pm concert (free and open to the public)
BellFest! is an annual ringing festival for handbell ensembles, and a terrific way to perk up a long Minnesota winter. As many as thirty-five handbell ensembles and all of their ringing equipment gather on a chosen Saturday to ring under the direction of a guest conductor. The repertoire, learned ahead of time, is rehearsed in this massed setting, and a concert for the public is performed in the afternoon.
BELLFEST 2018
Bells of the Lakes presents Bellfest2018! This annual massed ringing event brings together handbell ensembles from across the upper Midwest to work with a guest conductor and perform a concert together. This year we are pleased to announce that Carolynne Mathis will be joining us at Bellfest as our guest conductor. Registration materials will be online in August.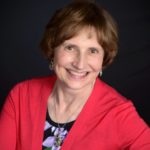 Meet guest conductor Carolynne Mathis. Carolynne directs the handbell program at Concordia University- St. Paul and serves as Director of Music and Worship at Faith Lutheran Church in Coon Rapids. She is an active clinician at national and area handbell events.
Bellfest 2018 Repertoire
For the Beauty of the Earth arr. Brian Childers    -From the Top Publishing  (20414-HB)
City of Stars arr. Ron Mallory   – Alfred Publishing  (AP46261)
Now the Green Blade arr. Kevin McChesney  – Hope Publishing  (1892)
Joyance by Ron Mallory  – AGEHR Publishing  (AG35361)
Prayer for the Innocents by Michael Helman  – Lorenz publishing  (20/1964L)
Registration
Registration for BellFest! 2018 is coming soon. If you have any questions please contact registrar@bellsofthelakes.org.